Match.com is one of the original online dating sites. The company opened its doors in 1993, making it older than DVDs and most AOL email addresses. Its longevity has made Match.com one of the most popular online dating sites globally, with nearly 20 million users, including four million in the United States.
Finding the perfect match on Match.com isn't cheap, though. The monthly membership will set you back $44.99. Is the price worth it? This Match.com review will help you determine whether the dating site deserves your hard-earned cash.
Review Summary
Match.com ranks as one of the most established dating sites, and for good reason. It has millions of users, a sleek interface, and excellent filtering tools. People with a paid subscription can also use the video chat feature to establish a more personal connection with fellow members.
While Match.com has ramped up its vetting process, you still may encounter some fake profiles. Analysis of the online dating site between June 2016 and May 2018 found nearly half a million fake profiles. The Federal Trade Commission later sued Match Group for deceptive practices and exposing users to fraud.
Fortunately, there are plenty of other dating sites that can help you find a serious relationship. Research shows that 69% of men and 71% of women meet a partner on eharmony within 12 months of joining the platform. You can join eHarmony for free and to learn more about eHarmony check out our eharmony review.
What You'll Learn
Should I use Match.com? That's the million-dollar question that we want to answer. This Match.com review covers essential details such as the dating site's paid subscription, the matching process, the search function, and paid features.
How Does Match.com Work?
All Match users must fill out a profile before they browse the platform. Match puts your information into an algorithm to find potential partners. The more detailed your profile, the more accurately Match's selections for you will be.
The algorithm results appear in your mutual matches. These members have the likes, dislikes, and personality traits that you want in a partner. If you find the person attractive, you can match with their question and start a conversation.
Reverse matching works like mutual matching but backward. It only shows you the people looking for your likes, dislikes, and personality traits. These members might not have enough compatibility for you to make a connection but can help expand your dating pool.
If you don't like your matches, you can take matters into your own hands. The search feature lets you filter members based on their physical traits and interests. That way, you can find someone with the precise hair color, body type, and hobbies you want.
Looking to talk with someone now? The site shows the profiles of individuals in your physical area on the app. These people tend to respond faster than members not online.
Finally, you can use Match Events to find local singles in your area. The events let members meet face-to-face in low-pressure environments and mingle with other members. If you select an activity-based event, your experience will have more structure and guidance.
Is Match.com Worth It? Why?
Match.com pulls out all the stops to provide users with a worthwhile experience. You can rely on the site's algorithm to find people or manually search for them. It also comes with a wide array of additional tools, like Match.com's in-person events and video dating, to ensure that you have a fruitful dating experience.
Match.com deserves the consideration of single people for its size alone. The site has more roughly 20 million users, including two million people from the LGBTQ+ community. This power in numbers gives members more opportunities to find that special someone.
The make-or-break factor for many people is the price. The site costs $44.99 per month, making it one of the most expensive dating sites. Other applications like Hinge, Tinder, and Bumble let you connect and talk with people for free.
The site has several ways to assuage skeptics. First, it offers four subscription lengths — one, three, six, and 12 months. The plans cost $44.99, $27.99, $23.99, and $20.99 per month, respectively, allowing you to pick one that works for your budget. You can cancel them anytime through your account settings; otherwise, it will automatically renew at the same price.
Second, Match.com offers a Match guarantee. If you don't have a successful match within the first six months, the site will provide you with a complete refund. The risk-free trial ensures that you will have some romantic success or your money back.
The Sign-up Process
The Match.com sign-up process only takes a few minutes. Then, you can start swimming in the digital dating pool. The dating site requires new users to provide their personal information, such as their email address, date of birth, state and county, gender, and sexual orientation.
After you create a username and password for your login details, the site will direct you to the profile builder. This step lets you make a personalized profile that is as unique as you are. You can give potential matches personal details about your personality traits and desired age range.
The About Me section has a 100-character limit, so choose your words wisely. You can also upload a picture to your profile page. It lets other people get a glimpse at your physical appearance in real life.
Match Profile Quality
Serious relationships rarely happen by accident. Many times in online dating, people recognize traits and characteristics they like in the other person before they meet in person. Match.com asks users to provide a lot of information in their profile so that individuals can navigate the matching process with ease.
The dating site lets people add up to 26 photos to their profile. Profiles also come with self-written bios and a shortlist of characteristics, like body type, height, and current relationship status. Match.com will also let you know if someone else has the same interests as you.
So, how compatible are you with other people? Match.com does the hard work for you. It shows the percentage of you and another person's compatibility. This feature makes it easier to find matches without sifting through profiles. The site also has a mutual match section with three recommended profiles for you to view.
While Match.com has had issues with fake profiles, they're often obvious. Only paying members can send messages, making it challenging for scammers to catfish potential matches. Users can even report fake or suspicious profiles for free.
Match App
Research suggests that roughly half of the world's online traffic comes from mobile devices. Put another way: every dating site needs a mobile app. The mobile version of Match.com ranks as one of the most popular social networking apps, earning 3.8 stars out of five based on 77,900 Apple reviews.
People that love the app praise its sleek design and dating experts. Match offers dating tips that increase people's chances of matches, dates, and success stories. The most critical users said the mobile app didn't justify the high price tag and found the same services elsewhere for less.
The Match mobile app comes with the same features as its website counterpart. You'll still have access to the virtual video date, messaging system, and discover tab. The difference is that the mobile version streamlines the information to fit on your phone's display.
The pared-down interface offers excellent usability and easy navigation. Users will have no problem reviewing potential matches or declaring a personality trait as a deal-breaker. The Match mobile app also allows people to make connections on the go instead of sitting down in front of a computer.
Making Connection
If you have the free version of Match.com, making a connection is all but impossible. While you can send likes for free, you can't send messages. Neither can you use the chatroom, which the site has made a premium feature.
The connection features on Match.com get the job done, though they lack visual flair. You can click on the Matches tab, where you can view recommended profiles. You can either send these people a like or skip them.
More importantly, Match.com lets you look at reverse matches. This feature includes people who are looking for the same things as you. No matter how they fit with your tastes, your reverse match will always have some compatibility based on your current profile.
Here are four additional ways you can find and connect with someone on Match.com.
Discover
Many people use Match's discover feature to find a serious relationship. The dating site lets you apply search filters based on gender, age, location, lifestyle, and personal information. You can even search for a match using a keyword like "baseball" or "hiking."
Match.com will display the search results with all your matches. That includes how compatible you are with each person. The discover tool is available to free and premium users.
MatchPhone
Want to make sure you have chemistry with someone before going on a date? MatchPhone lets you call the other person before meeting them in real life. It utilizes a custom number assigned through the Match dating site so that you don't have to share your personal information.
First, schedule a time to chat with your match. When the time arrives, Match administrators will connect you via the anonymous phone number. You can talk freely without worrying about Match.com or third parties monitoring it.
If you like how things went, great! You can set up another phone conversation or move on to an in-person meeting. If your match leaves something to be desired, you may block the user.
Match Me
Premium members have access to Match Me, a tool that puts them as the number one option on other members' matches list. It increases your visibility and chances of a connection. You must meet specific criteria to appear on another person's matches list. Match.com won't place you on a list with someone with whom you lack compatibility.
Video Date
Match.com allows people to connect through a video date after they exchange four messages. The feature functions the same way as FaceTime, Zoom, or Skype, the difference being that you talk with the other Match member through the app or website.
If you want to make a call, tap the camera icon in the upper right corner. The video tool will wait until your partner accepts the call. If you receive a call, all you have to do is press accept or decline.
Make sure to report inappropriate behavior. Match reports remain confidential, so the other person won't know that you send the complaint. You can also end the date whenever you want.
Match.com Cost
Match.com uses a freemium model. That means you can download a free version of the app or create an account with the desktop version and not pay a dime. If you want to take advantage of the premium features, it will cost you extra.
The basic membership lets you scan for potential matches. You can send people likes by adding a heart to a person's profile and receive daily matches and recommended picks. However, the best features exist behind the paywall.
Some of the paid features give you access to members' profiles and to see who likes you. Most importantly, you can see and reply to emails. Simply put, paid members can connect with other users.
Additionally, premium users can utilize the Date Check-In feature, which lets them list three emergency contacts who will receive phone notifications in an emergency. All you have to do is click the icon in the upper right corner, opt in to the feature, and add people's contact information.
These additional features cost $44.99 per month, making Match.com one of the more expensive dating apps. OkCupid charges members a maximum of $19.99 per month, while Plenty of Fish allows people to connect for free. However, Match.com has been around longer than either service and has more active users than OkCupid.
If you want to save money on a premium account, you can secure a discount when you purchase a several-month subscription. You can also opt for a short-term paid feature that boosts your profile to the top of the search result for $5.99. Additionally, you can purchase ten boosts for $30.
Pros and Cons
Why should you use Match? For starters, it has millions of active users with members spread across 50 countries. The more people a site has, the better your odds are of making a meaningful connection.
Some other pros of Match.com include:
Match.com has its flaws, too. Beyond the hefty price tag, it only lets paying members send unlimited messages and see who gives them likes. Meanwhile, if you use the manual search tool, you can spend a lot of time swiping through profiles to find someone you want to meet.
Alternatives
eHarmony
Looking for an alternative to Match.com? eHarmony ranks as one of the best dating sites. Like Match.com, it uses a freemium model and has ten million active users, 750,000 of whom pay for the subscription.
eHarmony works best for people who want more than speed dating. It focuses on building long-term relationships. The site has a detailed profile-building process that lets members share as much or as little information as they want.
eHarmony has also made leaps and bounds when it comes to privacy and security. The vetting process minimizes the number of fake profiles so that you don't have to worry about a fraudulent match. If you want to contact other members, you'll need to purchase a subscription that costs $55.90 per month.
You can see the full comparison in our eHarmony vs Match article.
Bottom Line
Match.com stands out as one of the leading names in the dating and relationship space. We recommend Match for anyone who wants an easy-to-use application with detail-rich profiles. While the monthly price may dissuade some users, the site has enough success stories to justify the cost.
Not sold on our Match review? That's alright. Check out our other detailed reviews for Elite Singles, Christian Mingle and ChristianCafe. We also have dating tips so that you can find the love of your life sooner rather than later.
FAQs
What is the success rate of Match.com?
It's challenging to know how many people have fallen in love through Match.com. The site says that 42% of dates initiated online come from Match.com. It also claims responsibility for 30% of marriages via online dating.
Experts question these numbers, suggesting that the figures overstate Match.com's success. It's in Match.com's best interest to post a high success rate because it will attract more users to the site. Of course, the only way we can know the truth is if Match Group releases its data.
Does Match.com have fake profiles?
While Match.com has cracked down on fake accounts, it does have a long history of using bots. For example, people may get likes from other users near the end of their subscription. The only way for that person to continue the conversation would be by renewing their subscription.
The Federal Trade Commission alleged that the site used fake accounts to get more people to subscribe. It cited hundreds of thousands of cases in its 2019 report, which cost users $143 million in 2018 alone. The company denies these claims, with the CEO calling them "outrageous."
Is it safe to use Match.com?
Match.com has made a commitment to maximizing user safety and privacy. It protects people's information and monitors their profiles and photos. Some of the features they offer include:
Is Match.com a good dating site?
What makes a "good" dating site depends on your criteria. Do you want a long-term relationship? Do you want a quick fling? Do you want to have dating preferences beyond straight and gay? The answers to these questions will inform what dating app you use.
You can also use customer reviews to determine a dating site's quality. Match.com has a 3.8-star rating based on 77,900 reviews in the App Store. It also holds a 3.4-star rating on Google Play based on 16,100 reviews.
Is it worth paying for Match.com?
Match.com caters to people in search of a long-term relationship. The extensive range of features and tools gives users the best chances of finding a romantic partner. Once you find the one, the partnership should be priceless.
If you want a short-term relationship or a hook-up, you should probably consider another platform. For example, Tinder has 65 million users, with people registering more than a billion swipes per day. Meanwhile, Bumble has 42 million users, making it one of the fastest-growing dating and relationship platforms.
How is Match different from eharmony?
Match.com and eharmony share more similarities than differences. They both have high upfront fees and cater to older users. They also have millions of users worldwide, making them popular across multiple countries, races, genders, and sexual orientations.
The Match app has some features that you won't find at eharmony, including reverse matches that provide a tailored list of compatible users who might not appear in your feed. Additionally, the Match Me feature can boost your profile temporarily, while the date check-in tool allows people to have emergency contacts.
Does Match.com have a mobile app?
While our Match.com review focuses on the company's website, the site comes with a mobile app. You can access all the same tools you know and love from the convenience of your smartphone. You can download it from the App Store or Google Play.
Want to take your dating life to the next level? Be sure to check out the dating experts feature on the mobile app. Match.com has a team of experts ready to assist you with everything from perfecting your profile pic to finding a winning first date idea.
Match.com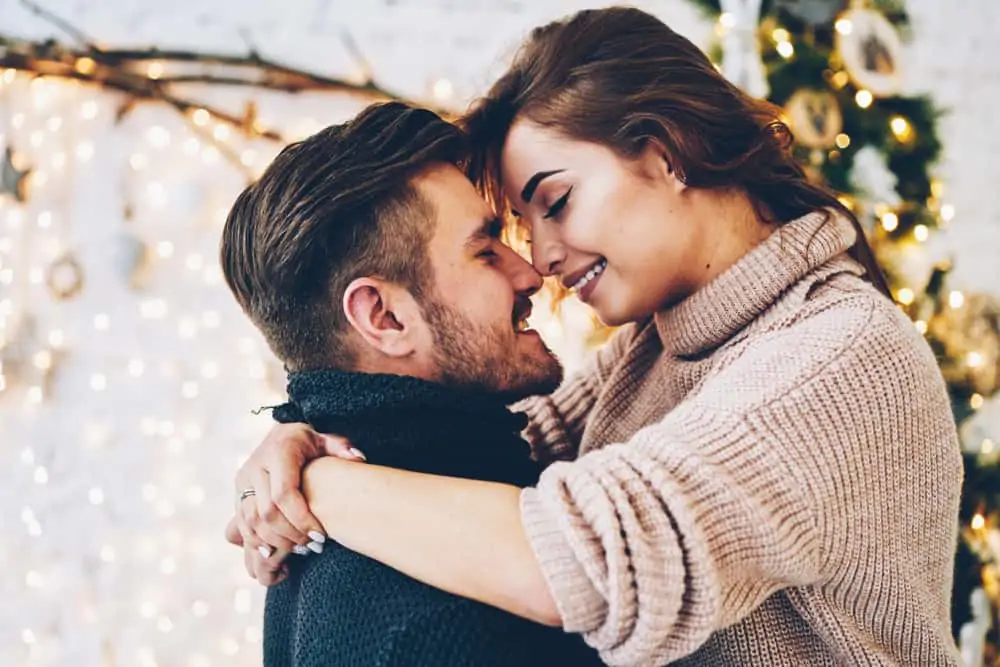 Match.com has definitely positioned itself as the leading matchmaker site and your chance of finding a perfect match is high but it's not as good as eHarmony.
Product Brand: Match.com
Product Price: 44.99
Product In-Stock: InStock